CREATE NORMALIZED AND HEALING PATIENT ROOMS WITH FURNITURE SPECIFICIALLY DESIGNED FOR CHALLENGING ENVIRONMENTS
Normalized and safe environments help patients to more quickly heal and improve their condition. With specially designed furniture, it is now become easier to furnish patient rooms where safety and normalization are united. The development of specially designed furniture for psychiatry has been significant in recent years, and at Arkisafe we are pleased to negotiate the market's leading products for the interior design of common rooms, outdoor environments, bathrooms and patient rooms in challenged environments. In our daily work and dialogue with staff in the Health Care sector we often hear that it can be a challenge to find solutions that meet all the requirements and needs of:
Functionality
Anti-ligature design
Furniture designed to prevent violence and self-harm
A safe construction that prevents the possibility of storing things in the furniture
Cover with antibacterial coating that makes it easy to clean and ensure good hygiene
A normalised design that can provide a safe environment for patients and staff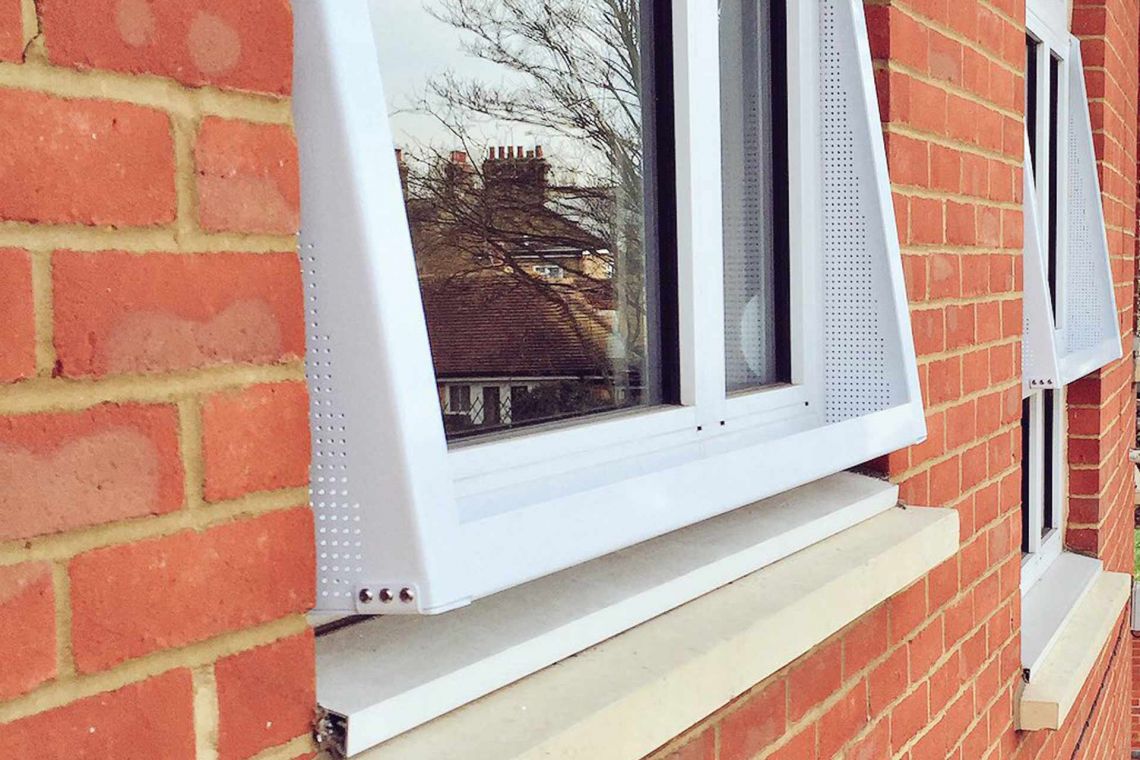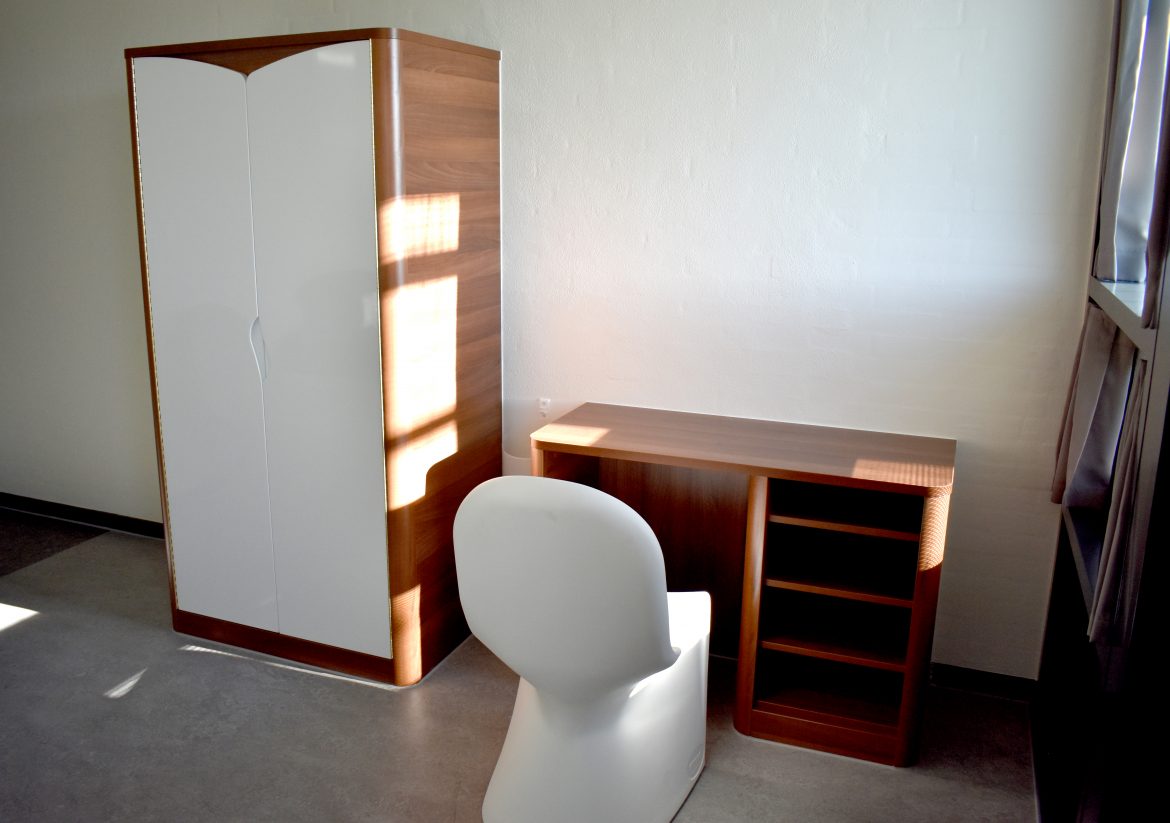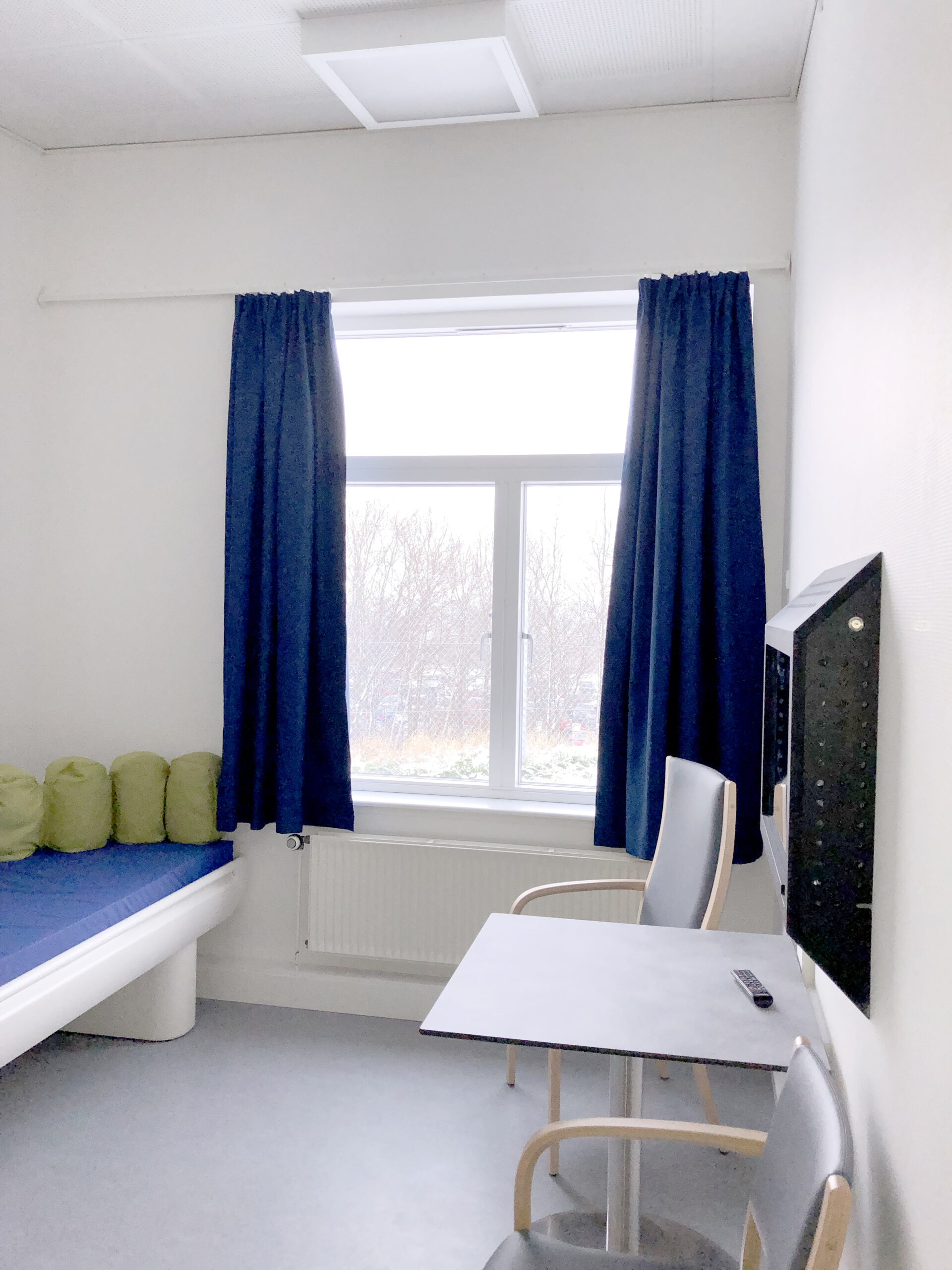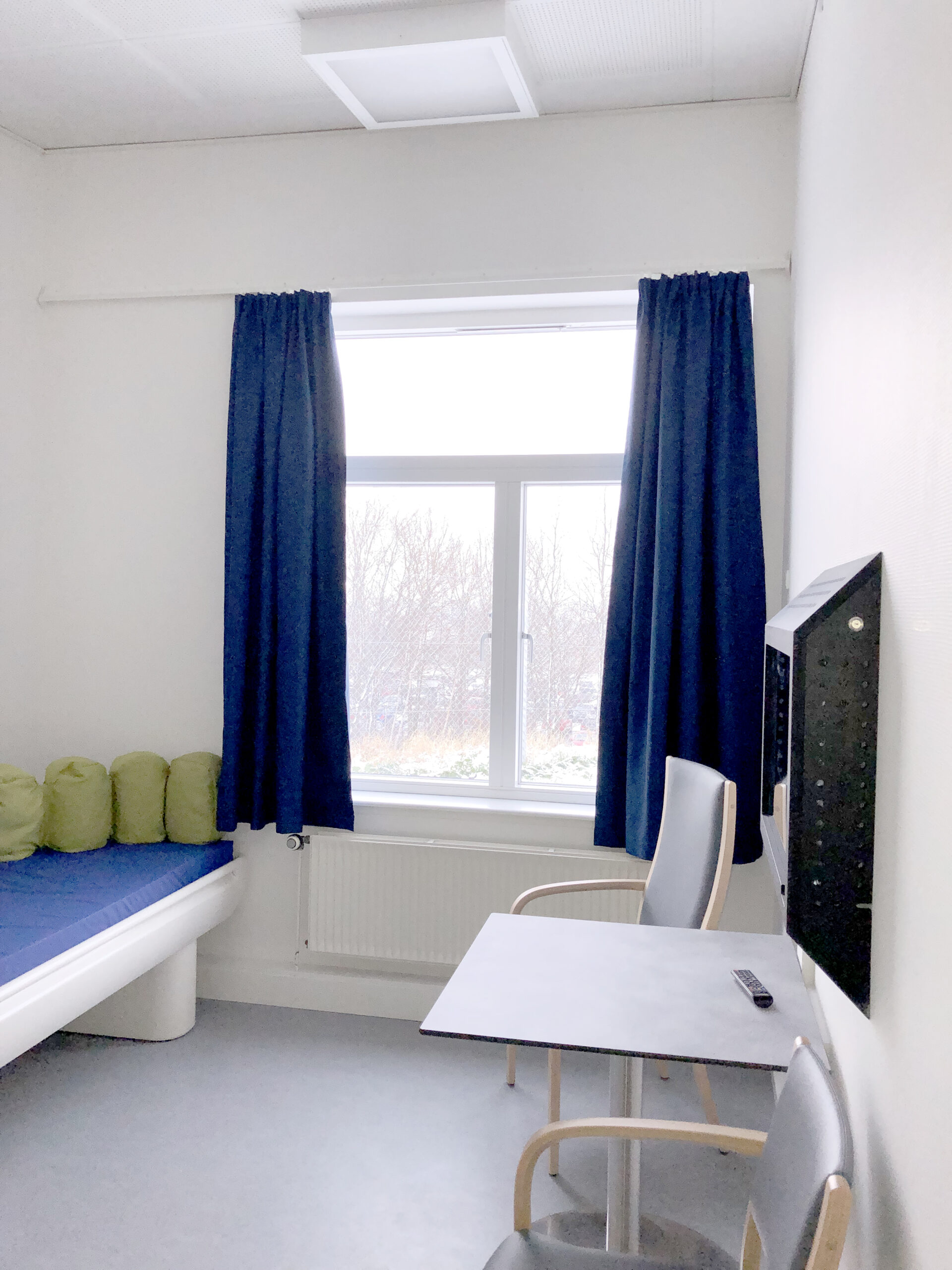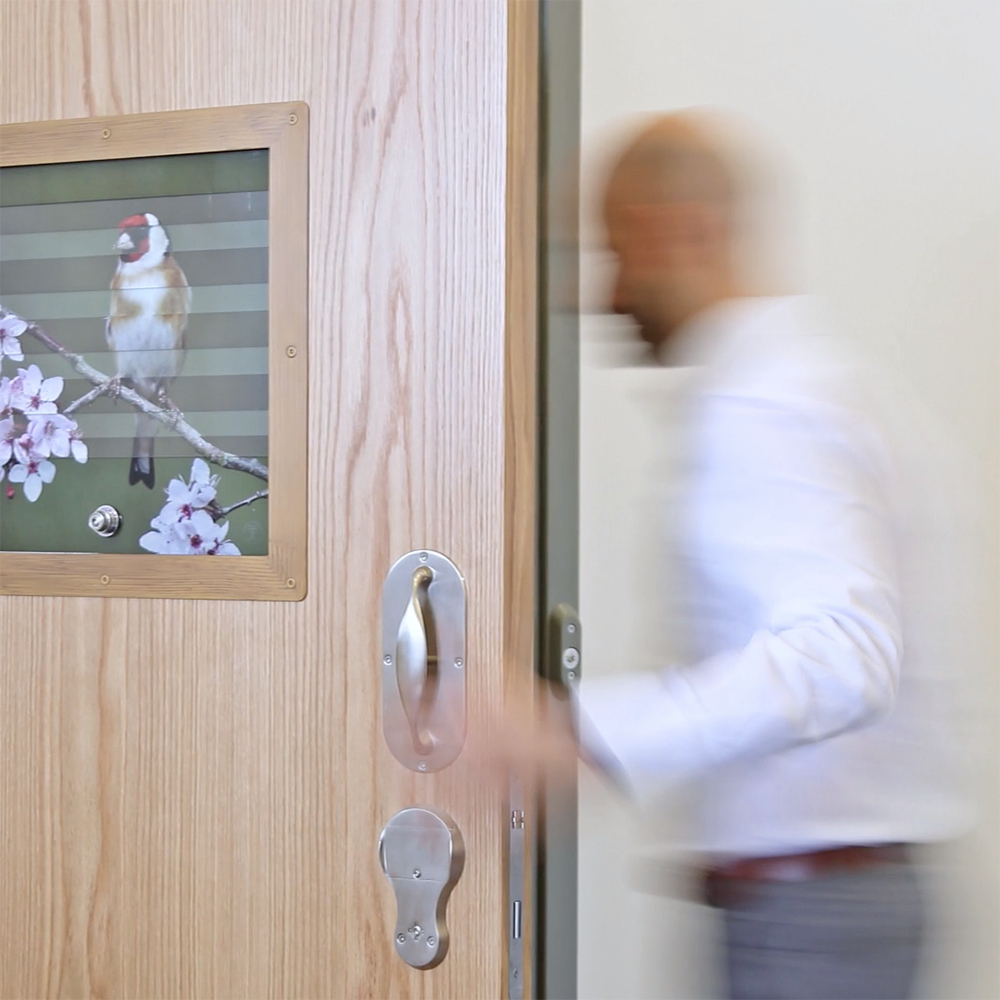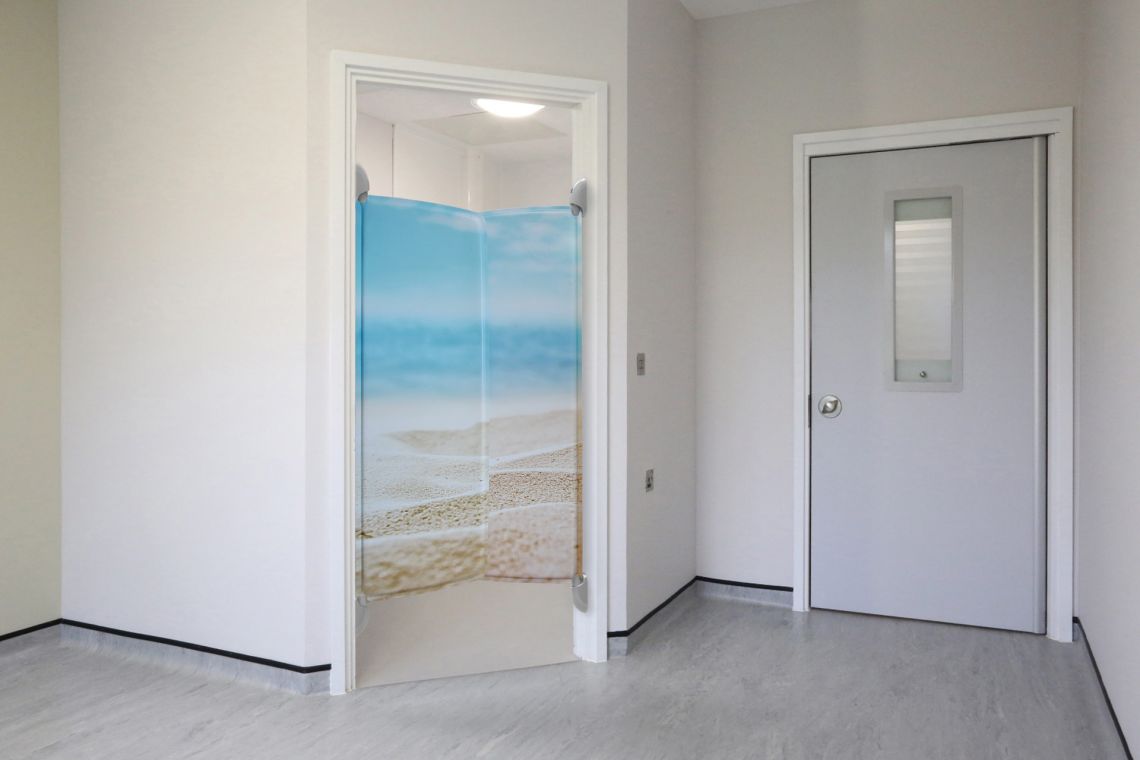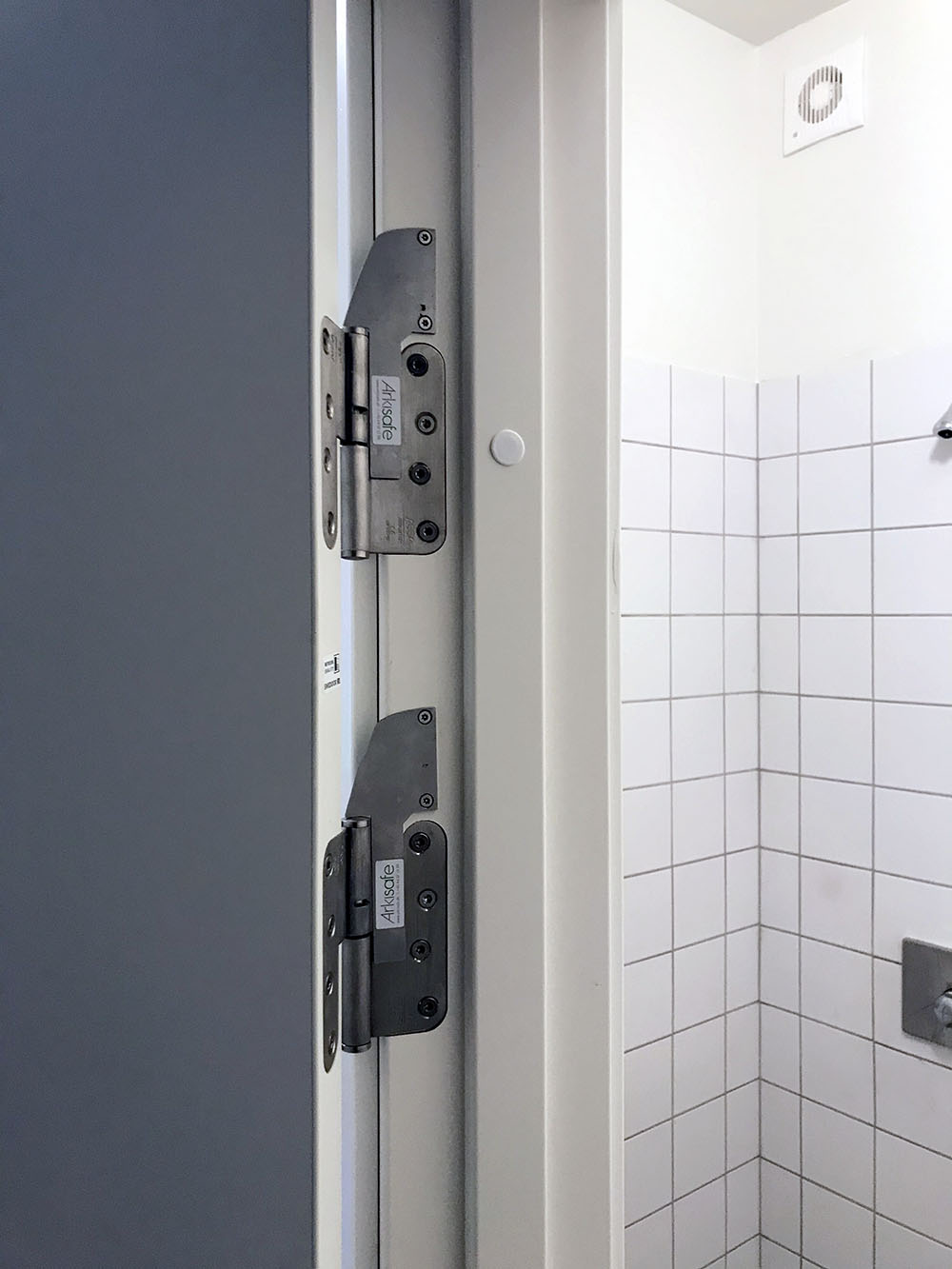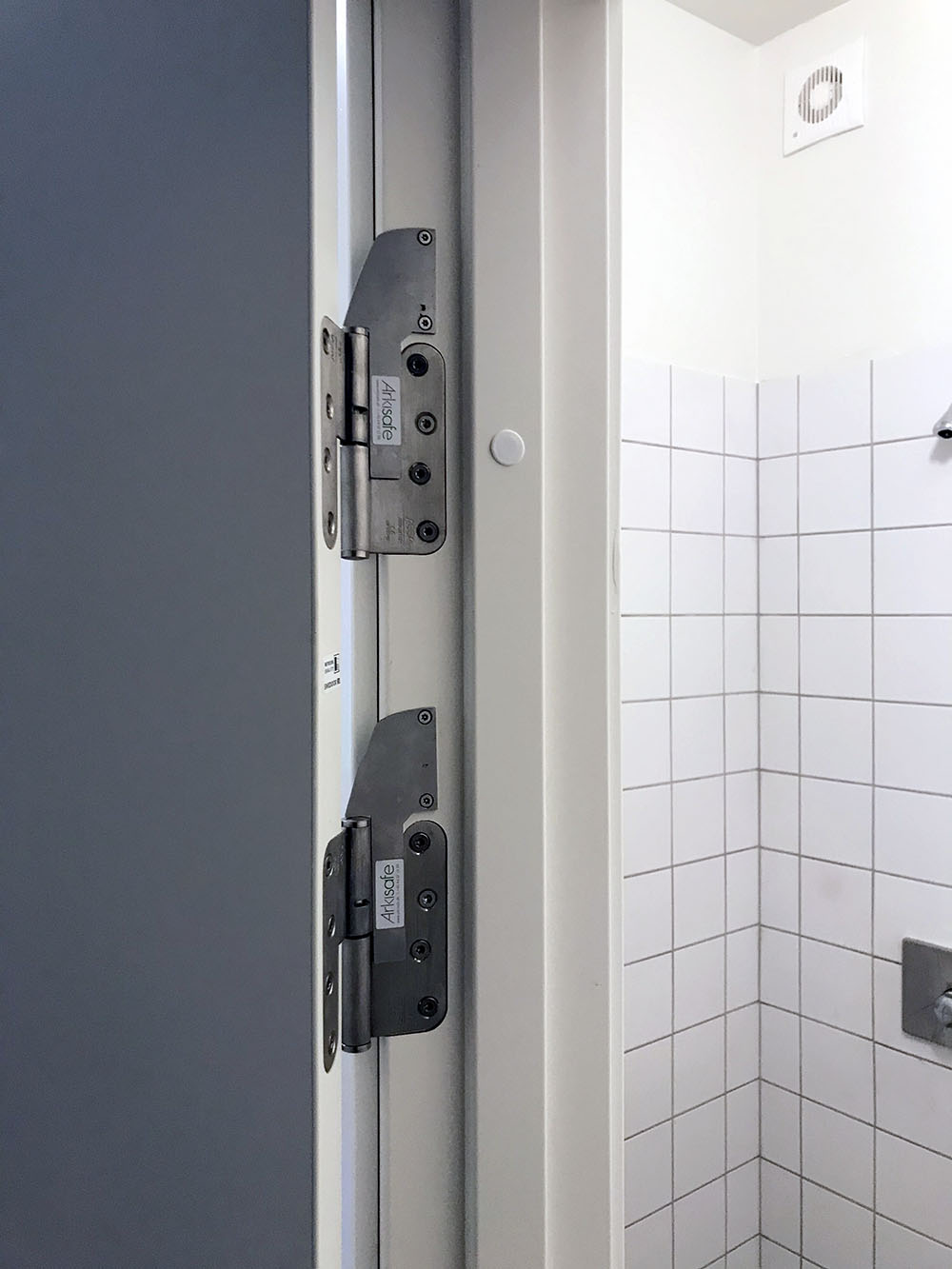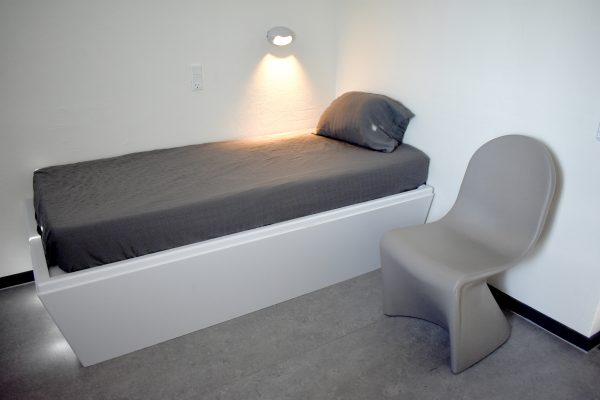 Customize the furniture to suit your needs
With the wide range of furniture from Teal and Pineapple, it is now possible to fulfil all of the above wishes. All products are specially designed, and the vast majority can be adapted to the exact needs. This includes, for example, the ability to add weight in chairs and tables to make them difficult to handle and move.
The option of choosing a cover in a modern color, which is at the same time extremely durable and has good hygienic properties is also present. All the textiles that can be selected are flame retardant and anti-bacterial. All furniture withstands hard use, have a long service life and good operating economy.
In the series for patient rooms, you find beds, storage solutions, desks, chairs and curtain solutions.
Do you feel inspired to learn more or do you have a project where you would like inspiration to a new, safe and normalized interior design, we are always willing to talk with you and share our insights and experiences, so you can create the best environment for your patients and staff.
Download our catalogue with inspiration for your safe interior design
For further information, you are always welcome to contact Cornelia Løvenskjold on cornelia@arkisafe.dk or phone +45 4497 1188.