With Teal LifeCare furniture, the possibilities for creating safe and normalized environments are now greater than ever. Arkisafe ApS is a Scandinavian retailer of the wide range of specially designed furniture for psychiatry and challenged environments.
Recent years have shown us that the focus and need to be able to offer staff and patients even better and safer conditions has been steadily increasing. We are therefore very pleased to represent Teal LifeCare in Scandinavia, and their very exciting range of furniture, all of which support this particular development.
Specially designed furniture for

challenged environments Teal LifeCare is an English manufacturer of specially designed furniture that targets challenging environments where hard use is part of everyday life. Teal LifeCare is among the world's leading manufacturers of furniture for challenged environments. The range is large and wide and is aimed at many segments, including, among other things, psychiatry and places of residence.
The furniture is built with maximum strength in mind, and many of them are among other things. designed to prevent suicide and even for very extreme use. The furniture is thus also offered in versions that are vandal-proof and thus to the least possible danger to users and staff. A wide range of furniture can be specially designed for colours and upholstery.
Safe furniture makes

a difference In recent years, we at Arkisafe have been widely circulated in Denmark and the Nordic countries and install furniture. It makes us proud and happy to receive feedback that these safe furniture makes a positive difference in everyday life. From multiple installations, we receive feedback that:
Violent incidents are reduced

Everyday life has become calmer for patients, staff and relatives alike

Well-being has increased in the environment with the safe furniture.

The furniture is easy to clean

The furniture has lived up to the expectations

The furniture is much more durable than previously used furniture
FURNITURE FOR CHALLENGED ENVIRONMENTS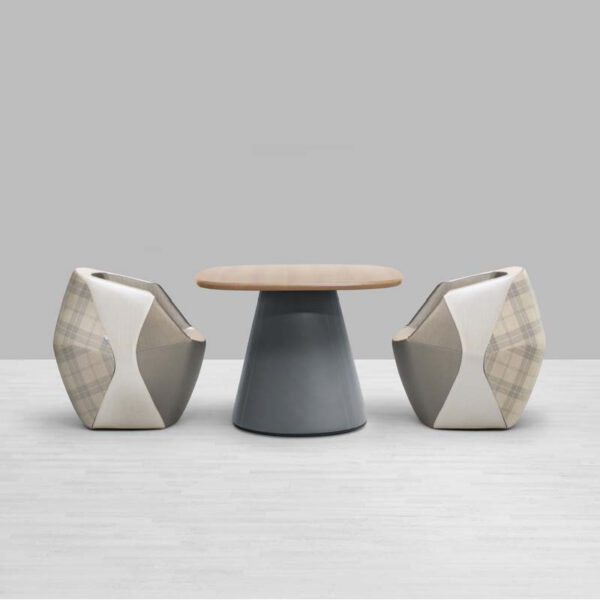 LOUNGE FURNITURE
A wide selection of lounge furniture is ideal for the décor of common rooms and reception areas.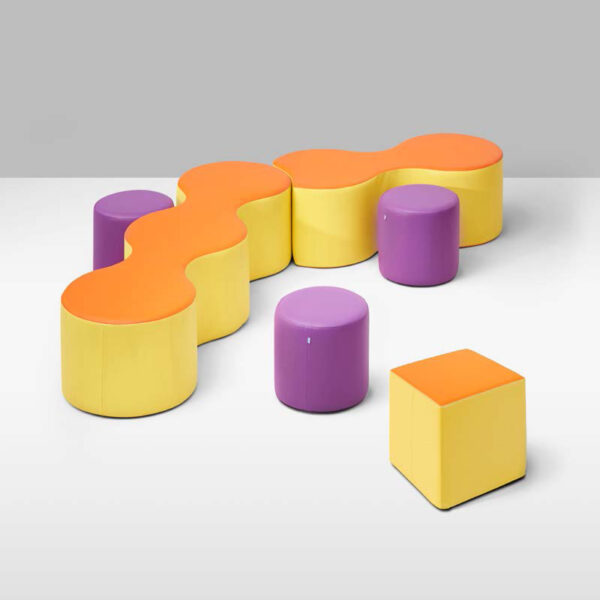 FOAM FURNITURE
Versatile soft foam modules that can be easily put together to fit any area.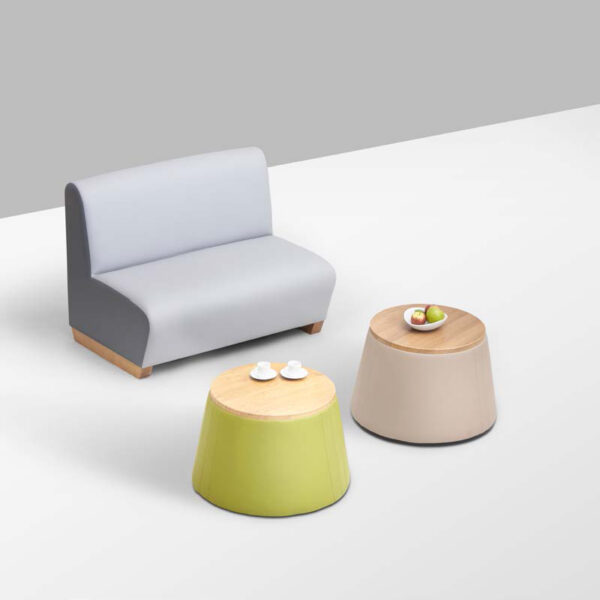 SOFA & DINING TABLES
Unique series of dining tables and coffee tables for canteen, common rooms and patient rooms.
SOFAS
A wide range of secure sofas with the ability to design their own shape and choose material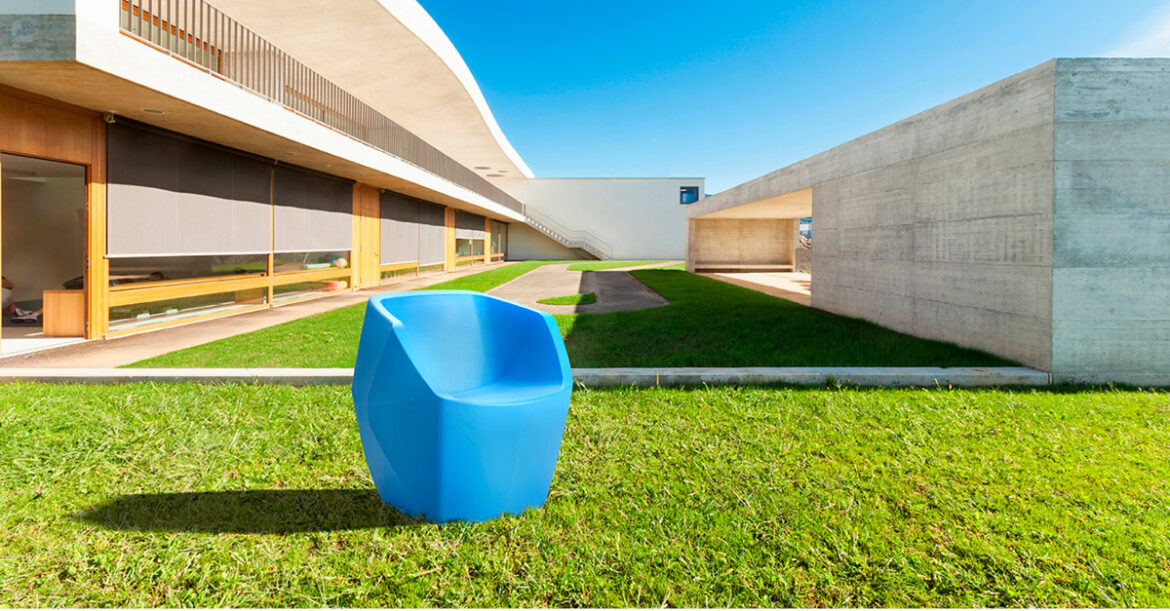 OUTDOOR ENVIRONMENTS
Sturdy and durable chairs and moulded plastic tables for outdoor environments.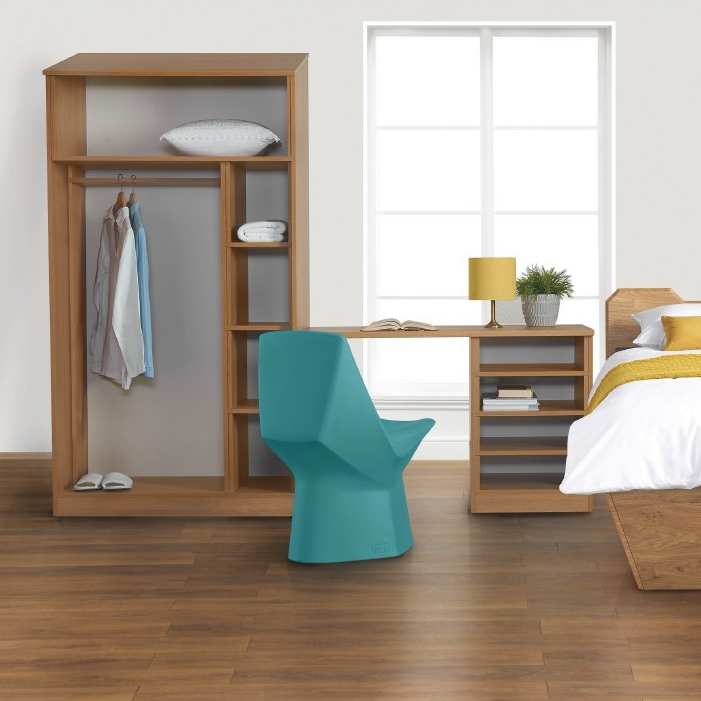 STORAGE
Anti-ligature furniture for storage. Specially designed for challenged environments.
BEDS
Beds and mattresses developed with specific properties targeted to challenged environments.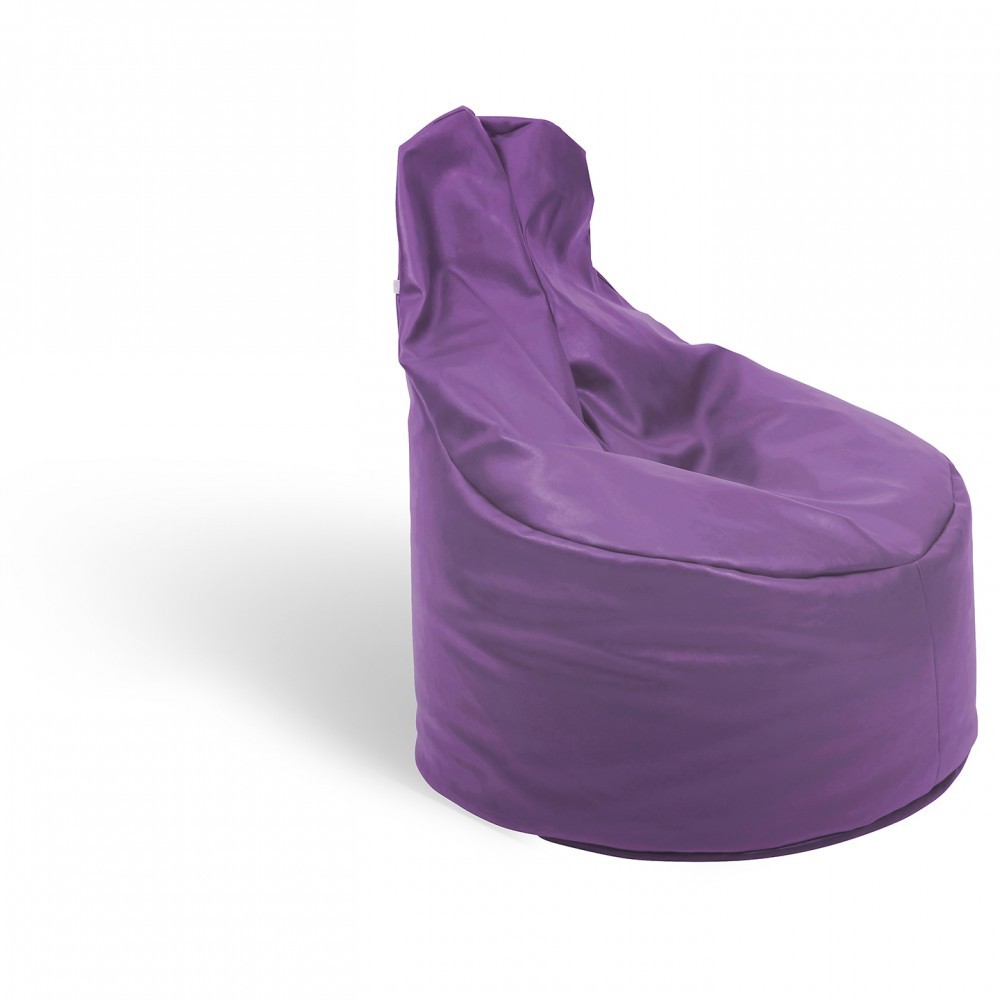 BEANBAGS
Secure beanbags with high seating comfort.