NEW COLLABORATION WITH SAFEHINGE PRIMERA ON NEGOTIATING SOLUTIONS TO SECURE BATHROOMS, DOORS AND WINDOWS, TARGETED PSYCHIATRY AND CHALLENGING ENVIRONMENTS.
Safehinge Primera is an English market leading manufacturer of security products for doors and windows for challenged environments. For more than a decade, Safehinge Primera has designed, tested and produced award-winning products for, among other things, the use of the new products. Psychiatry.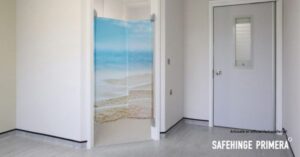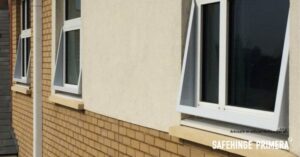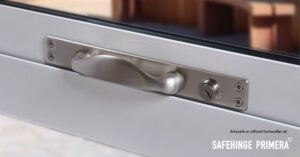 Safehinge Primera products, which include door solutions, handles, doors and windows and locking systems, have been delivered to more than 80 of the National Health Service (NHS), as well as many private providers and residential areas across the UK.
At Arkisafe, we are particularly proud of the collaboration as it greatly supports our vision, which is – in close cooperation with our customers – to deliver products and solutions that provide increased well-being, security and normalization for users and employees.
The collaboration with Safehinge Primera is therefore a perfect match that greatly supports the ambition and dream of creating a company that can deliver complete solutions to challenging environments where durability, operating economy and functionality are the focus.
With safehinge primera products in our portfolio, it is now possible to design entire rooms with safe solutions for, among other things, the use of safehinge Primera. psychiatry, probation, residences and secure institutions.
Read more about the exciting products from Safehinge Primera
For further information contact Cornelia Løvenskjold on cornelia@arkisafe.dk or phone 26 80 48 48.