At wards 23A-23B in Hillerød psychiatry, staff and patients wanted an armchair that could create opportunities to sit on the hallways, in a cozy, safe and homely chair. The choice fell on Pimlico, which is an armchair with high back and comfortable upholstery.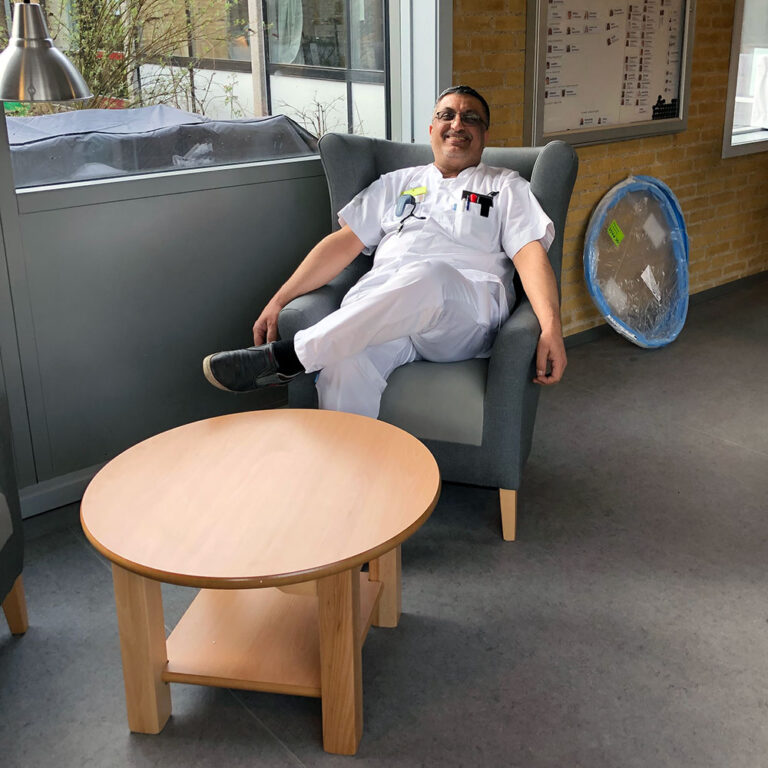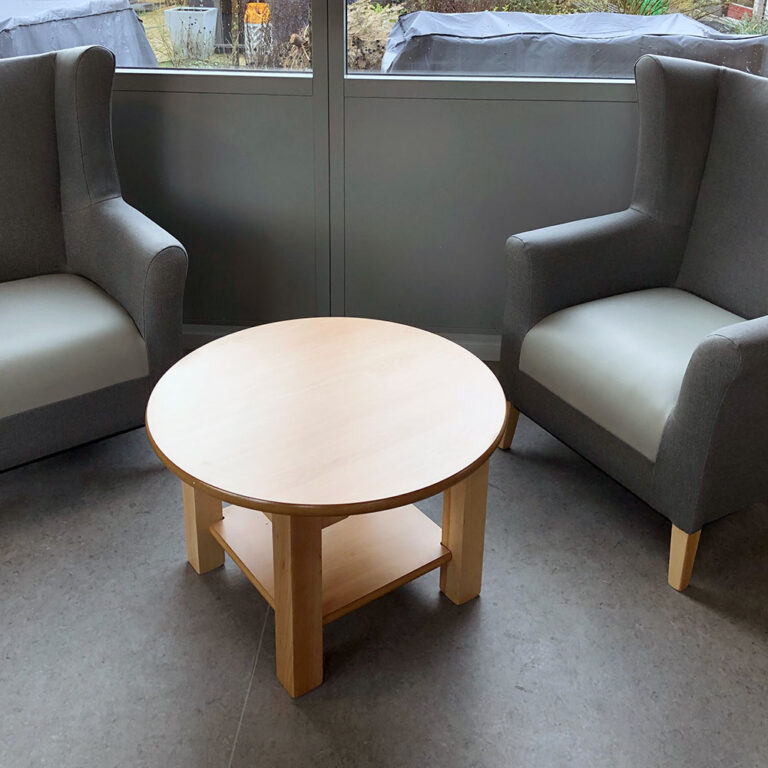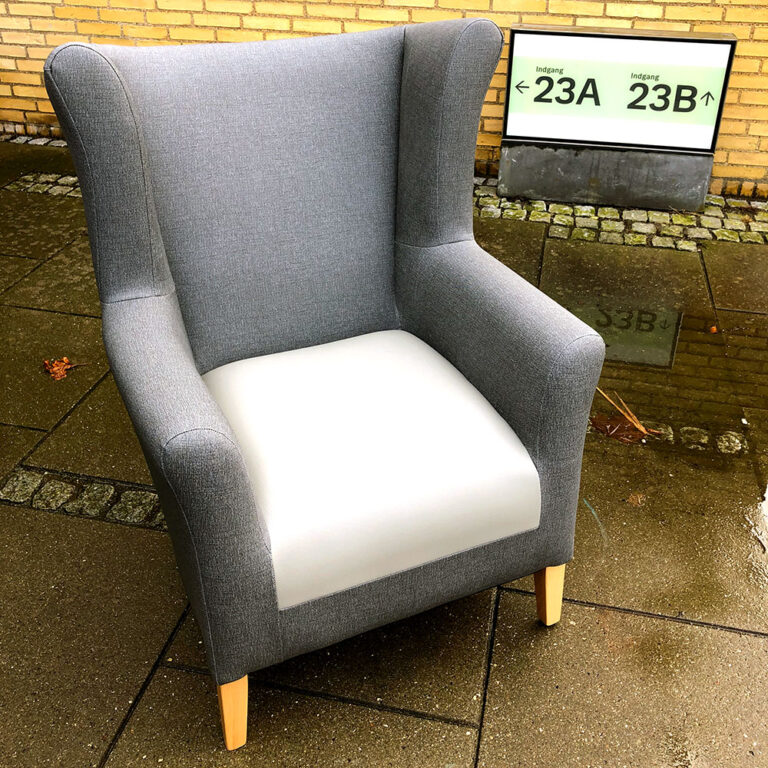 When choosing furniture, the requirements were that the chair should be sure that sharp objects, drugs and other effects cannot be stored in the upholstery. The construction had to be solid and able to withstand harsh treatment. Cover should be water resistant, easy to clean and have anti-bacterial properties. Patients and staff – and also the cleaning, as seen in the picture above – are very excited about the seating comfort and safety of the Pimlico chair. The design ensures that it is not possible to store drugs or weapons at armrests or back (see video below). The armchair is closed to the bottom, so it is also not here, it is possible to hide threatening effects. With the enclosed areas at the armrests and back, the chair is in addition to being safe also cleaning friendly, which saves time and ensures better hygiene. The chair is upholstered in vinyl textile, which ensures that liquids cannot penetrate the padding. The vinyl is antibacterial and flame retardant (Crib5/source5), which also contributes to the cleaning-friendly and hygienic properties. The Pimlico armchair can be supplied in many different fabrics. At Hillerød Psychiatry, the staff has chosen and composed colours of their choice. Read more about the chair in our product section
Along with the chairs is chosen a coffee table from our S-Frame Xtreme series. The S-Frame is a series of coffee tables designed and produced for extreme use in challenged environments and available in different sizes and specifications. Read more about the S-frame series here For further information and knowledge about our furniture, please contact Cornelia Løvenskjold at cornelia@arkisafe.dk,direct phone 26804848 or 44971188.