In recent weeks we have received new furniture in our warehouse. We look forward to showing them to you.
Among other things, we have got the comfortable Ryno Club Chair from Pineapple and the smart stacking chairs "Tonina" from Teal Life Care, which among other things is distinguished by being found in a variety of beautiful colors and stackable. Ryno Club Chair, part of the patient room series, also includes furniture for storage, beds, bedside tables and stools. You can read more about the full series in this brochure.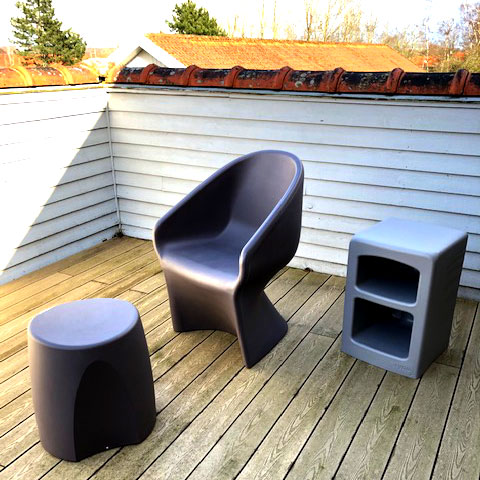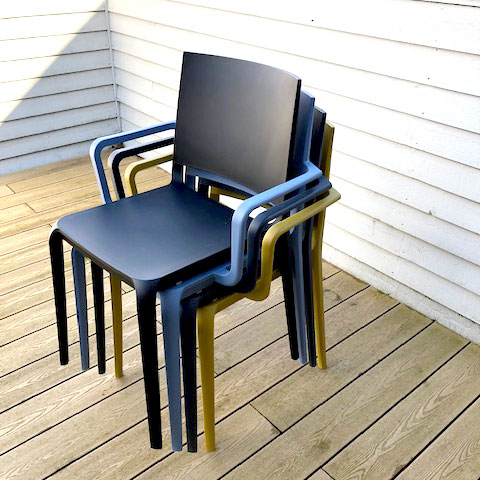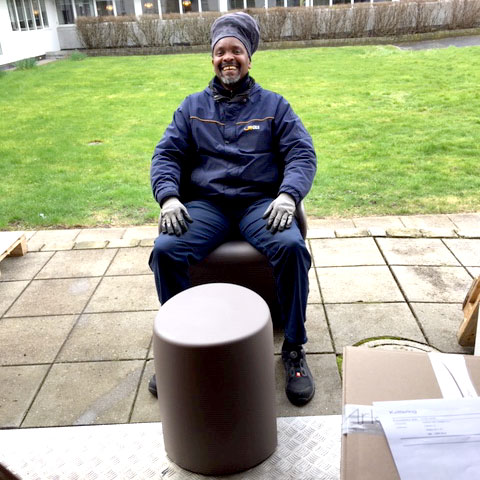 Our carrier was quick to "test" and approve the seating comfort in the new Ryno Club chair from the patient tue series from Pineapple. The chair can be used as a dining chair, a desk chair (on patient beds) and can be weighted up to 65 kg. the chair weighs about 15 kg. The in-demand smart stacking chairs "Tonina" from Teal LifeCare, which among other things are distinguished by a variety of beautiful colors and stackable, are also ready to be shown to you. All our furniture is specially designed for challenged environments with a focus on creating a safe and normalized décor, to the benefit of both patients and staff. The furniture can withstand cleaning with antibacterial cleaning agents, and the textiles used are in themselves antibacterial and flame-resistant.

Download the latest brochures:
For further information and knowledge about our furniture, please contact Cornelia Løvenskjold always ready to help at cornelia@arkisafe.dk,direct phone 26804848 or 44971188.